CARRIER OILS
Argan oil
argania spinosa
Known as the "Tree of Life" to the Berbers for the many health benefits it brings, this spiny tree (argania spinosa) grows exclusively in the south-west of Morocco in the Souss Plain, where there are 21 million trees covering almost 800,000 hectares. Argan oil is beautiful golden oil with a slightly reddish tinge, which comes from the Argan Tree of Morocco. For centuries, the Berber people of Morocco have used the oil for its numerous culinary, cosmetic and medicinal benefits. The Argan tree is under the protection of UNESCO due to its dwindling numbers and difficult growing conditions. Argan is one of the rarest and expensive oils in the world because of its limited quantity and traditional production methods. For this reason it is often referred to it as Liquid Gold.
Avocado Oil
persea americana
Avocado Oil is full of vitamins that are helpful to the overall growth of the hair. The avocado fruit from which the oil derived boasts a wealth of vitamins among them vitamins B and E, that help boost the cellular level while strengthening the hair at the same time. Vitamin B is crucial for hair growth while vitamin E helps rejuvenate the scalp. If not addressed, a damaged scalp may slow or compromise hair growth.
Black Seed Oil
Nigella sativa
Black seeds are also known as black caraway, black cumin, kalonji, and black onion seeds.
They come from Nigella sativa, a small plant with pale purple, blue, or white flowers that grows in Eastern Europe, Western Asia, and the Middle East.
People have used the tiny black seeds of the fruits of N. sativa as a natural remedy for thousands of years. The seeds can also flavor curries, pickles, and bread in a similar way to cumin or oregano.
Black seed oil contains thymoquinone, which is an antioxidant and anti-inflammatory compound that may also have tumor-reducing propertiesTrusted Source.
People can ingest black seed oil in the form of capsules or apply it topically to benefit the skin. It is also possible to add the oil to massage oils, shampoos, homemade skin-care products, and fragrances.
High-quality black seed oil is also suitable for use in cooking, baking, and beverages.an Oil
Castor Oil
ricinus communis
Castor oil, produced from castor beans, has long been considered to be of important commercial value primarily for the manufacturing of soaps, lubricants, and coatings, among others. Global castor oil production is concentrated primarily in a small geographic region of Gujarat in Western India.
Castor oil and ricinoleic acid are thought to increase absorption in the skin and are sometimes used in the treatment of various skin conditions, including dermatosis, psoriasis, and acne. There are also anecdotal reports of castor oil promoting hair growth, including eyelashes, though no scientific literature that supports this.
By serving as a source of ricinoleic acid and several other fatty acids, castor oil has some properties that make it a useful skincare product, particularly for the face.
Cumin Seed Oil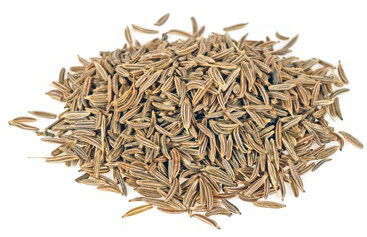 Cuminum cyminum
When intending to purchase Cumin Essential Oil, it's important to ensure that you doublecheck the method of extraction to ensure that it's steam distilled. If you see that the method of extraction is listed as being cold pressed or expeller pressed, the oil is a carrier oil (vegetable oil) and is not an essential oil. The steam distilled essential oil and the cold pressed carrier oil each offer numerous, but different benefits.
cummin is a flowering plant in the family Apiaceae, native from the east Mediterranean to India. Its seeds (each one contained within a fruit, which is dried) are used in the cuisines of many different cultures, in both whole and ground form. It also has many uses as a traditional medicinal plant.
The health benefits of Cumin Essential Oil can be attributed to its properties as anti-diabetes, antioxidant, antiseptic, anti-spasmodic, bactericidal, carminative, detoxifier, digestive, diuretic, emmenagogue, expectorant, nervine, relaxant, stimulant
Evening Primrose Oil
Oenothera biennis
The bark and the leaves are astringent and sedative. They have proved of use in the treatment of gastro-intestinal disorders of a functional origin, whooping cough and asthma. A syrup made from the flowers is also an effective treatment for whooping cough. The bark is stripped from the flowering stem and dried for later use, the leaves are also harvested and dried at this time.
Evening primrose oil has become a well-known food supplement since the 1980″s. Research suggests that the oil is potentially very valuable in the treatment of multiple sclerosis, pre-menstrual tension, hyperactivity etc. It is also taken internally in the treatment of eczema, acne, brittle nails, rheumatoid arthritis and alcohol-related liver damage. Regular consumption of the oil helps to reduce blood cholesterol levels and lower the blood pressure. The seed is a good source of gamma-linolenic acid, an unsaturated fatty acid which assists the production of hormone-like substances. This process is commonly blocked in the body, causing disorders that affect the uterine muscles, nervous system and metabolism. The poulticed root is applied to piles and bruises. A tea made from the roots is used in the treatment of obesity and bowel pain
Jojoba Oil
Simmondsia chinensis
One of the best all-around natural oils that is a liquid wax ester. Mixes naturally with our skin's fluids because it contains large quantities of an ester almost identical human sebum, the skin's natural restorative fluid. Contains anti-oxidants, minerals and vitamins, including vitamin E. Helps make skin soft and silky, and is excellent for inflamed skin, acne, dandruff, eczema and psoriasis. Excellent for hair care and reputed to be a natural wrinkle remover. Acts as an emollient and humectant. It retains skin moisture and does not block the skin's natural functions while performing is own. Good for Massage, jojoba by itself will not stain linens. It does not turn rancid and extends the shelf life of blended oils. Jojoba Oil has excellent moisturizing properties and is used as a base or carrier oil in Aromatherapy.
Neem Oil
azadirachta indica
If it's your first time using neem oil, start by trying a small, diluted amount of it on a small area of your skin, away from your face. If redness or itching develop, you may wish to further dilute the oil or avoid using it completely.
Neem oil comes from the seed of the tropical neem tree, also known as Indian lilac. Neem oil has a wide history of use as a folk remedy around the world, and has been used to treat many conditions. Although it has a harsh odor, it's high in fatty acids and other nutrients, and it's used in a variety of beauty products like skin creams, body lotions, hair products, and cosmetics.
The leaf of the plant also provides health benefits. The leaves contain plant compounds called flavonoids and polyphenols, which have antioxidant, anti-inflammatory, and antibacterial properties.
Sesame Oil
Sesamum indicum
The sesame plant likely originated in Asia or East Africa, and ancient Egyptians are known to have used the ground seed as grain flour. The seeds were used by the Chinese at least 5,000 years ago, and for centuries they have burned the oil to make soot for the finest Chinese ink blocks. The Romans ground sesame seeds with cumin to make a pasty spread for bread. Once it was thought to have mystical powers, and sesame still retains a magical quality, as shown in the expression "open sesame," from the Arabian Nights tale of "Ali Baba and the Forty Thieves."
Sesame oil is used as a salad oil or cooking oil, in shortening and margarine, and in the manufacture of soaps, pharmaceuticals, and lubricants. Sesame oil is used as an ingredient in cosmetics. The press cake remaining after the oil is expressed is highly nutritious.
The whole seed is used extensively in the cuisines of the Middle East and Asia. Halvah is a confection made of crushed and sweetened sesame seeds. In Europe and North America the seeds are used to flavour and garnish various foods, particularly breads and other baked goods.
Sweet Almond Oil
pirunus amygdalus dulcis
Sweet Almond is one of the most popular oils in aromatherapy range. Sweet Almond oil contains a number of vitamins: A, B1, B2, B6 and E. Due to Sweet Almond's properties the oil has a number of natural benefits that are commonly known to nourish and moisturise the skin and relieve those who suffer from eczema. Vitamin E is one of the most powerful natural antioxidants that naturally combat the emergence of free radicals and other damaging elements in the skin.
Grape seed oil
vitus vinifera
Grape seed oil contains linoleic acid that strengthens the cell membranes and improves the overall quality of your skin. Its regular usage cures various types of skin troubles including acne and pimples. Its antioxidant characteristic prevents the pores from clogging and further prevents the outburst of acne. It also has anti-inflammatory properties that not only prevent acne outbreaks, but also help to cure existing ones.
Grape seed oil has astringent properties. Regular application of this oil results in skin tightening and toning. It is especially beneficial for people who have oily skin and how flawless your skin is, if you have dark circles, your overall appearance looks dull and lifeless. If you are suffering from dark circles, grape seed oil is what you need. As the oil does not contain any harmful substances, it is not at all dangerous to apply it around your eyes.
Carrot seed oil
daucus carota
Carrot seed oil plays a supportive role when added to your favorite facial creme and will help boost it's effectiveness. Just add a drop or two to your favorite moisturizer to greatly enhance your skin care routine. This oil can also be used as the principal essential oil in your own, custom made formula for supporting overall skin health. Diffused, carrot seed oil is grounding and soothing to the mind. This oil has a rich, spicy and earthy fragrance.
Coconut Oil
cocos nucifera
Coconut oil OR copra oil, is an edible oil extracted from the kernel or meat of mature coconuts harvested from the coconut palm. Coconut oil is excellent massage oil that acts as an effective moisturizer on all types of skin, including dry skin. Unlike mineral oil, there is no chance of having any adverse side effects on the skin from the application of coconut oil. Therefore, it is a safe solution for preventing dryness and flaking of skin. It also delays the appearance of wrinkles and sagging of skin, which normally accompany aging.
Coconut oil is extensively used in the Indian sub-continent for hair care. It is an excellent conditioner and helps the re-growth process of damaged hair. It also provides the essential proteins required for nourishing and healing damaged hair. By regularly massaging your head with coconut oil, you can ensure that your scalp is free of dandruff, even if your scalp is chronically dry. It also helps in keeping your hair and scalp free from lice and lice eggs.
Rosehip oil
rosa rubiginosa
High quality rosehip oil is naturally rich in skin-loving nutrients which help improve overall skin condition. It's a great source of essential fatty acids (omega 3 and omega 6), fatty acids (omega 9) and beta-carotene (pro-Vitamin A). Essential fatty acids are vital to the health of our skin, but our bodies don't produce them. Naturally occurring in rosehip oil, these lipid compounds moisturise skin and improve softness and elasticity, assist skin cell renewal and repair and can help to restore skin suffering the effects of sun damage and lifestyle stresses
Witch Hazel Oil
hamamelis virginiana
Witch hazel has a long history of medicinal use because of its anti-inflammatory and astringent properties.
Witch hazel is a small tree native to the east coast of North America. Many people use it as a decorative outdoor plant.
In this article, learn about the possible benefits of witch hazel, as well as how to use it and whether there are any side effects.
Witch hazel is an astringent. People commonly use it topically, meaning they apply it directly to the skin.
Witch hazel may help treat the following conditions:
Hemorrhoids
Witch hazel may help heal hemorrhoids, which are dilated veins in the anus or rectum. Hemorrhoids can cause irritation, bleeding, and discomfort.
While there is not enough evidence to prove it is effective, some people get relief by adding witch hazel to a bath. This may be due to its anti-inflammatory properties.
Acne
Many topical treatments for acne contain witch hazel. Its astringent properties make it a good option for people with oily skin. According to some research, it may also have skin-soothing properties that might be beneficial for people with acne.
Rashes
Witch hazel may help soothe rashes on the skin, as it reduces inflammation. It is best to avoid putting it on any area where the skin is broken or oozing, however. Some caregivers use witch hazel on diaper rashes, but there is little research to prove whether this is safe or effective.
Varicose veins
Varicose veins are dilated veins in the legs that can cause significant discomfort. Some people also find their appearance bothersome. An older review from 2001 argues that while many people use witch hazel to treat varicose veins, more research is needed to determine whether it is effective. Some people recommend soaking cloths in witch hazel and applying these to the legs to gain relief from varicose veins.
Dandruff
Witch hazel may reduce the appearance of dandruff. While there is no research to support its use for this purpose, one small study found that a shampoo containing witch hazel was effective in reducing irritation and sensitivity of the scalp. One of the researchers involved with the study had links to the shampoo manufacturers, however. For this reason, more independent studies are needed to prove that witch hazel works for this purpose.